BIOGAS FACILITY WASTE ORIENTED ORGANIC MANURE MANUFACTURING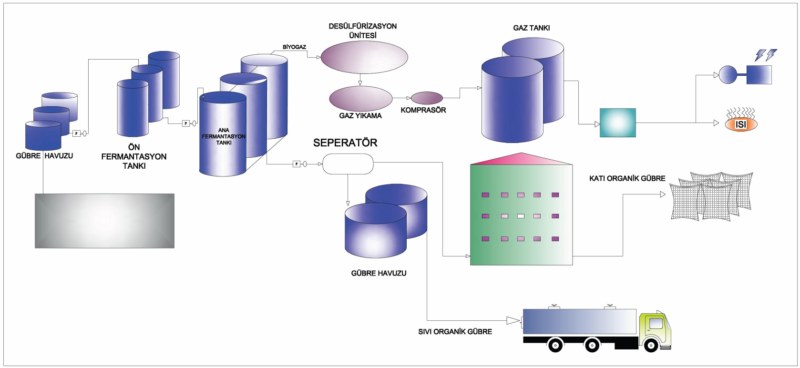 The oranic materials which using in the Biogas Facilities are domestic waste, cattle manure, barndoor fowls etc.. This organic materials pass throug the fermentation stage on liquit form, atfer that it splits up to solid and liquit form. this two forms have organic manure specialities.
Solid wastes are sending to the organic manure manufacturig facility as a raw material. And some additive materials adding into it so it become to ready to market. The liquit wastes are sending to the fields because It does not wait and stocking long time.